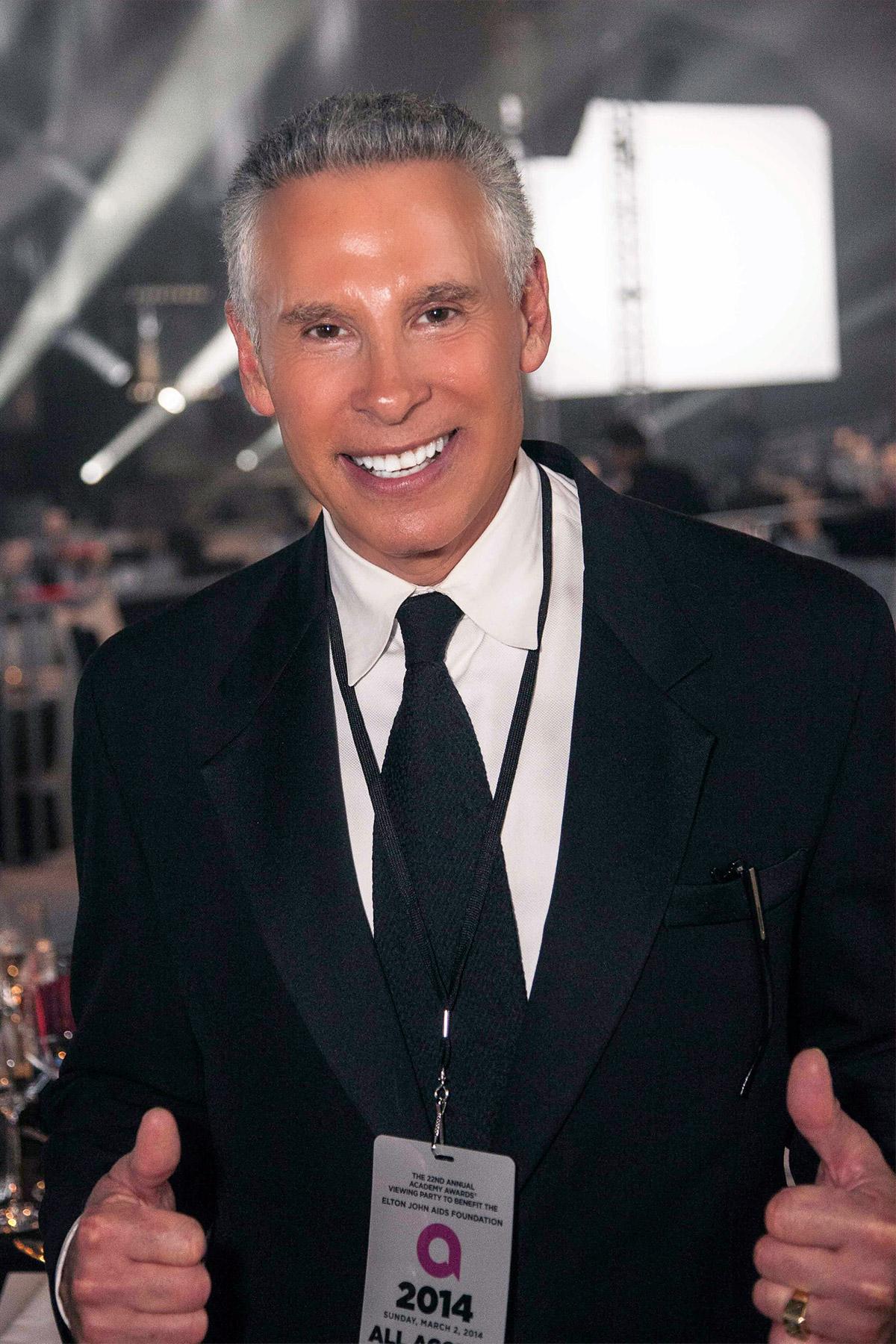 Founded by former concert promoter Phil Lobel in 1986, Lobeline began primarily serving entertainment and music related clients. Since then, Lobeline has expanded to meet the needs of its growing roster of consumer, talent, corporate and non-profit clients.
Career Information
He joined the university's concert committee and by his sophomore year, Phil started writing publicity press releases. He became a press spokesman for the acts who came to play in Boulder and also began booking speakers at the university.
By his junior year, Phil ran the university's concert program and wanting to make the program the best in the country, he sought advice from Barry Fey, founder of Feyline Concerts, who was on his way to become one of the top promoters in the country. "I got there at two in the afternoon and sat there until 6:30," Phil recalls. "Barry spent the whole time on the phone talking to London, Los Angeles and New York. I thought it was great."
Phil eventually spoke with Fey and promised Fey he would make the university facilities available to him if he would bring in the big acts.
Fey agreed and Lobel delivered. They started getting a dozen shows a month. "Our CU Program organization was becoming self-supporting," Phil boasts.
Over the next couple of years, the CU Program Council promoted (both with a promoter and on its own) everything from live radio broadcasts and concerts by Elvis Costello, Warren Zevon, Jefferson Starship, Neil Young, The Tubes, Talking Heads, Boz Skaggs, Patti LaBelle, Pat Metheny, B.B. King, The Doobie Brothers, Devo, Bonnie Raitt, Grover Washington, Jr., Keith Jarrett, Bob Marley and the Wailers, Peter Tosh, The Crusaders, Tom Waits, Leon Redbone, The Grateful Dead, Chuck Mangione – over 100 total in venues ranging from the 1,000-seat Glen Miller Ballroom and outdoor Mary Rippon Theater, to the 2,400-seat Macky Auditorium, the 6,000 capacity Balch Fieldhouse, the 8,000-capacity Events Center and the 60,000-seat Folsom Stadium.
"It was through these years that I honed my skills on the importance of effective press and publicity in driving ticket sales," Phil notes.
In 1977, after a three-year lapse of stadium shows on campus, Phil got the ban lifted (through a strategic alliance with athletics) and with the assistance of Feyline Presents, landed the hottest tour in the country- Fleetwood Mac – as their Rumors album hit #1 on the charts. The show also featured Bob Seger and the Silver Bullet Band (with the Night Moves album out) along with the Boulder band Firefall. "All albums were riding the top of the charts," says Phil "The concert sold out with 61,500 people, 11 days in advance on general admission seating. We were selling over 2,000 tickets a day, so we could have sold 90,000 tickets!"
Success continued. The following year, Billboard Magazine named Phil "College Talent Buyer of the year" for the C.U. Program Council and Fey, "Concert Promoter of the Year." This honor followed a summer of concert programming on campus that saw Folsom Stadium host three major shows spanning 90 days – The Beach Boys (jointly with Concerts West, Paul Gongaware and Tom Hewlett), The Rolling Stones and The Eagles (with Feyline Presents). "The stage never left the stadium, only the colors and the scrim designs changed from show to show," Phil relates.
"I sent my award home to my parents in New Jersey and said, 'here, this is my diploma.' I got more education doing this than anything else I could have done." With that, Phil left school and joined Feyline fulltime in 1979, working as a media buyer and then a talent buyer through 1985. During his tenure he also became Kansas City area marketing and promotional director based in Denver, booking and marketing the then new Sandstone Amphitheater in Bonner Springs.
In 1985 Phil left Feyline Presents for an upstart $3 million funded OTC company, Walk Thru Entertainment, Inc., in Denver, formed with business partner Lael Fray (currently owner of The Event Group in Denver). "We acquired a million dollar sponsorship from Pepsico though Jay Coleman's Rockbill organization for a touring open-to-the-public-exhibition on the history of Rock & Roll called Pepsi's Walk Through Rock," he says. "Unfortunately, we were ahead of our time–this was years before Cleveland's Rock & Roll Hall of Fame–and didn't have deep enough pockets to sustain the tour beyond three cities, in spite of 25,000-person attendance at Cobo Exhibition Hall in Detroit. Chapter 11 came as swiftly as the initial funding. It was time to move on."
In January 1986 Phil packed up his U-Haul, rented his Colorado condo, headed west to Los Angeles and opened Lobeline Communications, an entertainment public relations boutique with all of one client, one phone, a fax machine, a spare room, and very little money in the bank, with a Windham Hill artist by the name of Shadowfax. "It was a one-man show in 1986," says Phil. "One year later, we landed George Michael's Faith tour and album, and with five # 1 hit singles over the next year, I never looked back," he remembers.
Today, Lobeline Communications offers public relations and media consulting services. Lobeline's clients have included: INXS, Fey Concerts, Monterey Peninsula Artists, SFX, Steel Pulse, Reggae Sunsplash Festival, Nickelodeon All That Music & More Festival, JVC Music, Doobie Brothers Reunion, Bob Marley Festival, Blues Music Festival, Bill Silva, B.B. King, Arthur – A Live Adventure, Hollywood Bowl Pop Series, and many others. His current client list includes: Bill Gaither Tour, David Copperfield Tour, Anthony Robbins, Tito Puente Jr., Love, Peace & Hope Jewelry, Timothy Goebel, Chef Justin and Joel Bauer.
Why did you leave concert promotion?
Once upon a moon I was going to be a journalism major at CU Boulder and pursue a career in print/TV/radio journalism. And, although that never materialized, my understanding of, and relationship with the media, always remained one of my strongest assets as a promoter.
My desire to work directly with the artists, and translate creative ideas for them into image shaping campaigns in the media, greatly influenced the career change. Plus, I longed for the Southern California climate. I was always more a beach guy than a mountain guy! LOL
Why did you start a public relations company?

In addition to the above, on the Pepsi Walk Thru Rock campaign back in 1985, I hired Rogers & Cowan to handle the exhibition's PR. Although they had the personal contacts with the media, I found myself steering all aspects of the campaign. I also realized that "bigger" was not always "better" when it came to a PR agency. The campaign was only as good as the creative process and energy of your account representative. I thought, "Hey, I can do this!" and when the end of the road came for the tour, I did!
What makes a good tour publicist?
Creative aggressive PR is the key to achieving success for your client. Tying that into the news of the day is one of the best ways to propel your story into the forefront of the media. Also, when it comes to touring artists, press isn't just about vanity, it's about motivating the consumer to part with their dollars and buy your client's ticket or product.
What did you learn in concert promotion that helped you in PR?
As far as I'm aware, this is a unique qualification for a Los Angeles press agent: being a former promoter and knowing how to read and comprehend the trends behind the daily ticket counts that the managers/producers share with our office.
They know that when we see a house at only 20% capacity three weeks out; our office will recommend additional aggressive PR strategies for the final weeks to boost sales.
First concert attended
Leon Russell with Little Feat, 1974. It was the first month of my freshmen year at the University of Colorado in Boulder. Just around the corner from my dorm was Folsom Stadium where the concert was taking place. I really hadn't event planned on seeing the show. I just walked over to see what was going on, and I found a ticket on the ground and walked in. I was in awe since not only was this my first rock concert, but it was also my first exposure to 40,000 kids rocking out to music all at the same time – what a way to be broken in to the music business! I was in my seat until the last person had left the venue, and they were tearing down the stage. Finally, a security guard came up to me and said, "Hey buddy, you have to leave!" I asked him, "Who did all this?" And I was told Barry Fey and CU Program Council. I was up in that campus and after two years of a variety of jobs, I ran the campus entertainment organization for the next three years.
First concert worked
My introduction to actually working on a concert stage crew was preceded by weeks of first hanging up posters for Commander Cody and His Lost Planet Airmen at the Fieldhouse on the CU Campus in 1974. Then it was a member of the stage crew for a Joni Mitchell's show, when she was promoting her "Court and Sparks" album on campus.
Within another 18 months I was running the CU Program Council and bringing everyone I could to campus as often as possible. Fortunately, we had lots of venues and the music business in Colorado was in its "golden years," with Caribou Ranch recording the Beach Boys, Chicago, Elton John and Supertramp to name but a few. Artists from John Denver to Dan Fogelberg–also my first encounter with Irving Azoff–and Stephen Stills were living in and around Boulder and performing for us.
Also around this time, the Denver club Ebbets Field, run by Chuck Morris (now Clear Channel -Denver), closed, and he was looking to bring many of his club acts to larger venues as Barry Fey's right hand man. I had it wired on campus to provide him the venues of his choosing.
First industry job
Working with Barry Fey and Chuck Morris in 1979 at what was then, Feyline Presents in Denver, booking media and concerts in venues throughout Colorado. I developed markets that previously rarely had concerts on a regular basis, from Gunnison to Vail, to Grand Junction to Pueblo, Ft. Collins to Colorado Springs. And, of course, I kept the venues in Boulder as busy as ever now that I was the promoter off campus. Colorado "world" tours became a regular highlight with Emmylou Harris, Firefall, Van Halen and others, making appearances that previously had been unheard of for many of these small communities. I continued booking the music that I had been passionate about at CU – jazz and reggae artists – at venues like Red Rocks and Denver's then 1,400-seat Rainbow Music Hall.
Career highlights
While at Feyline in 1984 I opened Sandstone Amphitheater in Bonner Springs, Kansas, as director of marketing and promotion for its inaugural season. Simultaneously, I started booking an old Spanish movie house the Palace West Theater in Phoenix with everyone from Grover Washington, Jr. to R.E.M. The Palace West Theater awarded New Times Newspaper's "Best Concert Venue" award in 1985. That summer my triangular commute between Denver, Kansas City and Phoenix really racked in those frequent flyer miles!
Opening up my own shop Lobeline Presents in 1986 and discovering Brad Pitt fresh out of Springfield, Mo. I repped him through his TV years 1987-1989, propelling him onto the covers of every teen magazine in America, before Thelma and Louise hit the screen in 1991.
Again on the music side, from 1988 through until his premature death in 1997, Lobeline handled all the press for Tony Johnson's touring Reggae Sunsplash festivals across North America. We propelled Steel Pulse to the top of the charts and into a Grammy nomination in 1993. They were invited to perform at the 1993 Clinton/Gore inauguration. This was the first time ever a reggae artist had performed for a U.S. president. We retooled David Copperfield's profile, creating news along the way from appearances as varied as The Today Show, The Tonight Show, David Letterman, CNN, FOX News, USA Today and Weekend, Vanity Fair and Architectural Digest covers. Most importantly, we have understood the need of creative press to drive ticket sales in city after city, year after year – a fact always appreciated by his tour producing partners at Magic Arts & Entertainment–Joe Marsh and Lee Marshall.
Conceiving, conceptualizing and managing campaigns on a host of live tours for children and families, including: Rugrats LIVE! Blues Clues LIVE! Arthur – A Live Stage Adventure, Veggie Tales Live!, Nickelodeon's "All That Music and More Festival," Clifford the Big Red Dog Live, and "I Love Lucy" 50th Anniversary Interactive Tour. Expanding Anthony Robbins' media presence beyond infomercials and placing him in everything from TV to NFL Films pre-game appearances to regular appearance on Larry King Live to VH1 to The Tonight Show and Good Morning America, and on the print side from Vanity Fair to Newsweek, to Family Circle and the front pages of the New York Times. Ultimately, the objective once again was expanding the franchise and driving people to live events worldwide through increased ticket sales.
Planning and orchestrating Aaron Carter's tour press and teen and industry press coverage to include features on Extra!, Entertainment Tonight, The Today Show, and extensive tour features city to city.. Our strategic efforts to successfully get Bill Gaither's Homecoming tour embraced by a whole new world of non-secular press, working hand in hand with marketing wizard Paul Emery, executive director of strategic touring for Clear Channel Entertainment – St. Louis. He has been featured in Rolling Stone's Top 100 Tours list and for the first time in his lengthy career, had his broad gospel appeal communicated to a wide-ranging, nationwide media mix from TV to radio to daily newspaper profiles.
Greatest Challenge

It's a constant adrenaline rush to be on top of the media news curve and parley your client's message or project into the story of the day, week, month or year, especially when it breaks both nationwide and worldwide, as was the case with many George Michael's Faith tour stories, Steel Pulse's Taxi Driver story, David Copperfield meeting with five-year-old Cuban Elian Gonzales and many more.
Best business decision
Moving to Los Angeles and utilizing 10 years of experience as a concert promoter in building a creative, aggressive PR firm from scratch.
Best advice you received
Always return every call–you never know what opportunity will come knocking.
Best advice to offer
Be accessible and always return calls–you never know what opportunity will knock. And of course, be persistent!
Most memorable industry experience
Two touring stories come to mind both involve rather humorous mishaps. The first one dates back to the George Michael Faith tour. I was going to be flying for a change on the private jet with George and his then managers, Michael Lipton and Rob Kahane, for the dates in Texas. I met up at Rob's Hollywood Hills house for the limos that would depart with an entourage of eight. Somehow, during the time I went off to the guest room to take a media call, the entire house cleared out, jumped in the limos and sped off (with my luggage) to the airport–each limo thinking I was in the other. I walked out of the bedroom to find the house silent and empty. At first I thought they were all playing some bad joke on me, and I went around the house shouting, "George, Rob, Michael, okay…very funny…where are you!?"
But when I looked out in the driveway and saw the limos gone, I knew it was no joke. I couldn't reach anyone's cell phone in the hills, so I called a taxi, and he raced me to the airport, where I finally found the jet sitting still on the runway. When I walked on the plane, George Michael peered from behind the magazine he was reading and, with a smirk on his face said, "What kept ya'!?" At least I made it! Unfortunately, midway to Texas I found out no one had unloaded my luggage from the limo into the jet!
The second story was while on the tour with David Copperfield in Washington, D.C. Stemming from my relationship with the White House, I had arranged a private tour for David, Claudia Schiffer and myself, of the Oval Office and a meeting with President Clinton. At the last minute, Claudia had a modeling job for Revlon, so only David and myself arrived via limo. One of Clinton's aides met us and walked us from room to room, telling us the history as we made our way to the Oval office. Once we got there, she actually left us alone, saying, "Excuse me while I go upstairs to get the President."
Well needless to say, this was a pretty exciting moment. We had just been shown President Kennedy's original desk that John Jr. used to crawl through as a baby. I just couldn't resist, so I sat down at the President's desk to try it on for size for just a second. Wow! We waited for about 10 minutes when his aide came back into the Oval office and said, "Chelsea hit her head on the door frame and the president is tending to her. Let's continue the tour." David and I followed her, looking at each other quizzically. What could we possibly say?
We viewed all the other rooms downstairs, met some senators and Dee Dee Meyers, the press secretary, and then we were brought out to the limo and wished all the best with no further comment about meeting the president. David and I got into the limo, the door was closed, and with out missing a beat, David said, "She hit her end on the door, a likely story! You can bet if Claudia was here, he would've made it down to the oval office!"
Career disappointment
The end of the road for "Walk thru Rock" project and not meeting President Clinton on the above mentioned occasion as well as three other occasions, due to circumstances beyond anyone's control. (I'll save those stories for the book!)
What friends would be surprised to learn about you
That I really do know how to chill! But only on a remote beach, away from phone, faxes and emails.
Industry pet peeve
Hearing "The check is in the mail."
Office paraphernalia
Cell phones, headsets, laptops, desktops–wired and wireless–multiple TVs running simultaneously, monitoring programming across the channels and a wall full of laminates dating from 1975-present.
If I wasn't doing this, I would be…
…running a dive shop in the Florida Keys and giving underwater tours.
Industry mentors
Barry Fey, Chuck Morris and Jay Marciano – three that have always been there whenever I needed them 30 years and counting.
Reprinted from http://www.celebrityaccess.com/news/profile.html?id=211